Drought in the Anthropocene
Working Group: Drought in the Anthropocene
Chair:
Anne Van Loon
---
In this human-influenced era, we need to rethink the concept of drought to include the human role in mitigating and enhancing drought. One major challenge is the quantification of impacts of drought on society, i.e. finding the relation between physical drought characteristics and wildfires, crop yields, electricity production, navigation, etc. This is a basic prerequisite for the prediction of changes in risk and vulnerability in the future. The aim of the working group is to investigate and quantify the interactions between drought and people.
For more background information on this topic, please find our
Drought in the Anthropocene
paper in Nature Geoscience or browse in the
Panta Rhei Library
for related papers.
Activities of the working group:
We are setting up a number of experiments with the aim to study the influence of people on drought, the impact of drought on people and the feedbacks between drought and society. Our overarching goal is to increase understanding of drought-society feedbacks, both positive and negative. The research questions we want to answer are:
A: How are people enhancing/alleviating drought events?
B: How are people impacted by drought events?
C: How are people responding to drought events by changing water use, land use, water management, water storage?
D: How do these feedback processes result in aggravated (or alleviated) drought conditions and more (or less) impacts?
E: How human activities can exacerbate or alleviate societal impacts of droughts?

Ongoing collaborative projects:
There are a few initiatives that are open for contributions, please contact
Anne Van Loon
for an updated list.
Student Projects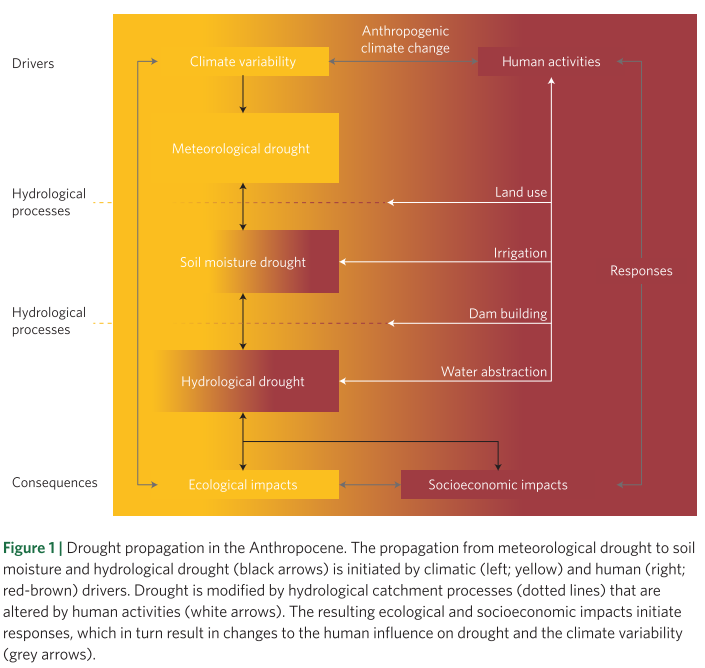 Read the output of our group:


Follow the working group on Twitter:
#PantaRheiDrought

Upcoming meeting:
t.b.d.
Previous meetings:
18 June 2021 online
4 May 2020 EGU online
11 Dec 2019 AGU San Francisco, USA
29-31 Oct 2019 Annual workshop Tempe, USA
4-9 Aug 2019 Writing retreat Buxton, UK
10 July 2019 IUGG Montreal, Canada
12 April 2019 EGU
Vienna, AT
13 Dec 2018 AGU
Washington DC, USA
10-12 Oct 2018 Annual meeting
Utrecht, NL
12 April 2018 EGU
Vienna, AT
8-12 Oct 2017 Annual meeting
Freiburg, DE
27 April 2017 EGU
Vienna, AT
15 Dec 2016 AGU San Francisco, USA
19-21 Sept 2016 Annual meeting
Birmingham, UK
20 April 2016 EGU
Vienna, AT
Notes of previous meetings available via
Anne Van Loon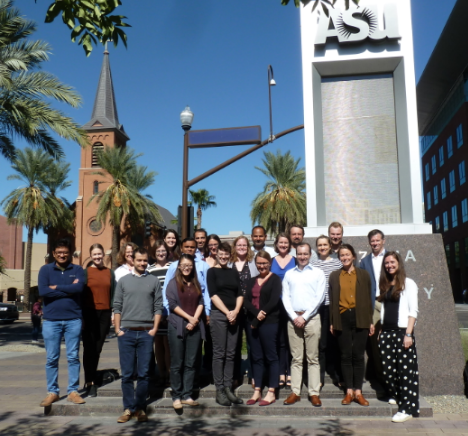 ---