News
IAHS News
Cryosphere 2022 Symposium in Iceland in August
INTERNATIONAL SYMPOSIUM ON ICE, SNOW AND WATER IN A WARMING WORLD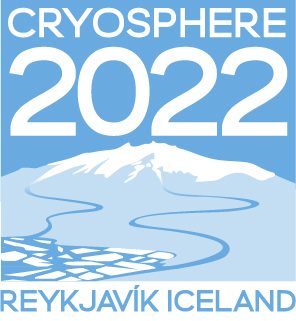 The Cryosphere 2022 symposium will be held in Iceland on August 21-26. Registration is now open and abstract submission has been extended to April 1.
As a result of global atmospheric and ocean warming, all components of Earth´s cryosphere are now changing at a dramatic pace. More than a quarter of the planet´s land surface receives snow precipitation each year and declining snow cover in many parts of the world is causing concern over the future of snowmelt as a water resource. Mass loss continues from glaciers and ice-fields in all mountainous regions of the world and from Arctic and sub-Arctic ice caps. The two large ice sheets in Greenland and Antarctica are major contributors to rising sea-level and may have begun to show signs of irreversible mass loss. The areal extent and thickness of Arctic sea ice continues to decline and the resulting albedo changes may be affecting winter weather patterns in North America and Eurasia. Increasing attention is being given to hazards due to thinning of lake and river ice cover and permafrost degradation, including slope failure.
Sessions co-organized by IAHS are the Tuesday session on "Snow and ice as a water resource" and the Friday session on "Monitoring systems, research gaps, new technologies". See preliminary schedule on the symposium website.
The new Second Circular is now available online.