News
IAHS News
Frances Watkins
It is with deep regret that we inform you of the passing of Frances Watkins. After 27 years dedicated contribution to IAHS and its official journal, Hydrological Sciences Journal (HSJ), Frances Watkins retired in 2021.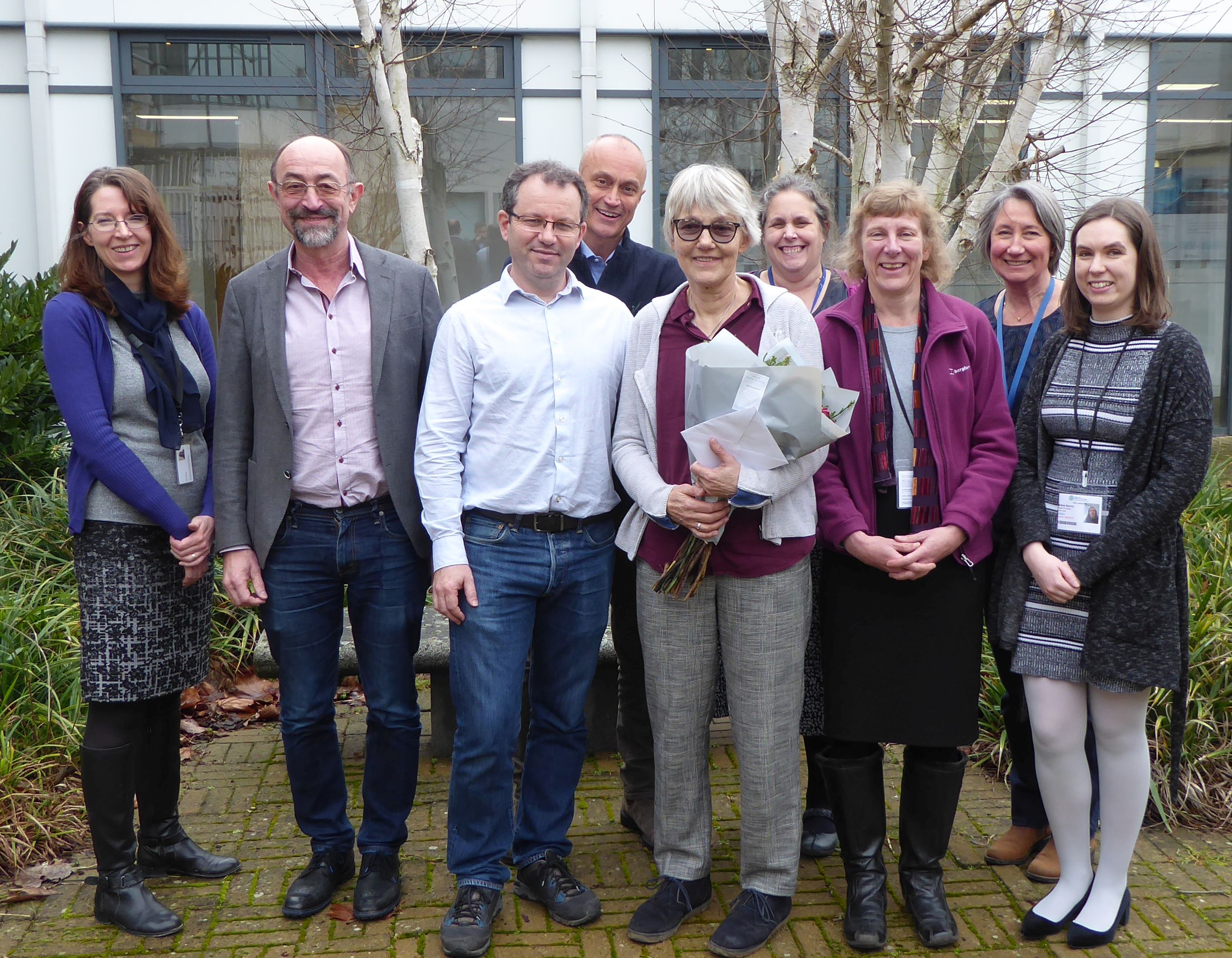 Pictured left to right - Sara Rafferty (HSJ Editorial Assistant), Günter Blöschl (President IAHS), Christophe Cudennec (Secretary General IAHS), Attilio Castellarin (Editor-in-Chief HSJ), Frances Watkins (HSJ Editorial Manager), Helen Houghton-Carr (Company Secretary IAHS), Kate Heal (Treasurer IAHS), Claire Lupton (Executive Secretary IAHS) and Eilise Norris (Managing Editor Agriculture, Environment and Water for Taylor & Francis) in 2019.
Frances oversaw the publication of over two-thirds of HSJ pages and tirelessly mentored HSJ Authors, Associate Editors, and Editors. Frances achieved all this with her characteristic warmth and empathy, making the HSJ Editorial Team feel like a welcoming family. All the IAHS staff, HSJ Editors and Associate Editors, IAHS Officers past and present, and HSJ Authors will miss her dearly.
The IAHS Ltd office are in contact with Frances' family and is collecting IAHS memories of Frances to pass on to them. Contact us via info@iahs.co.uk if you would like to add a memory.
To create an enduring legacy of Frances's immense contribution to HSJ, the Co-editors proposed to the Bureau establishing an annual Frances Watkins Memorial Award, to be given to a paper whose structure, presentation and writing are exemplary. The winning paper would be Open Access, with the fee for this covered by IAHS.
The Bureau accepted this proposal, and the first award (early in 2023) will be for a paper accepted in 2022.