IAHS News
Reminder: Workshop on the IAHS Science for Water Solutions Decade
HELP to define HELPING!
There are still seats available at the Vienna workshop (29/4 at TU Wien, back-to-back with EGU) to define actions, work clusters and leaders for initiating the new decade. The aim is to set the scene for water solutions by linking global and local research in IAHS. More information is available in this invitation. Please register here! You can also insert suggestions and volunteer to take the lead for Actions directly in the online Forum.
About HELPING:
The next IAHS decade will be dedicated to local solutions under the global water crisis. The short name will be HELPING, and stand for Hydrology Engaging Local People IN one Global world.
The new topic makes a nice trilogy with the previous two decades, ranging from Predictions (PUB) to Change (Panta Rhei) to Solutions (HELPING).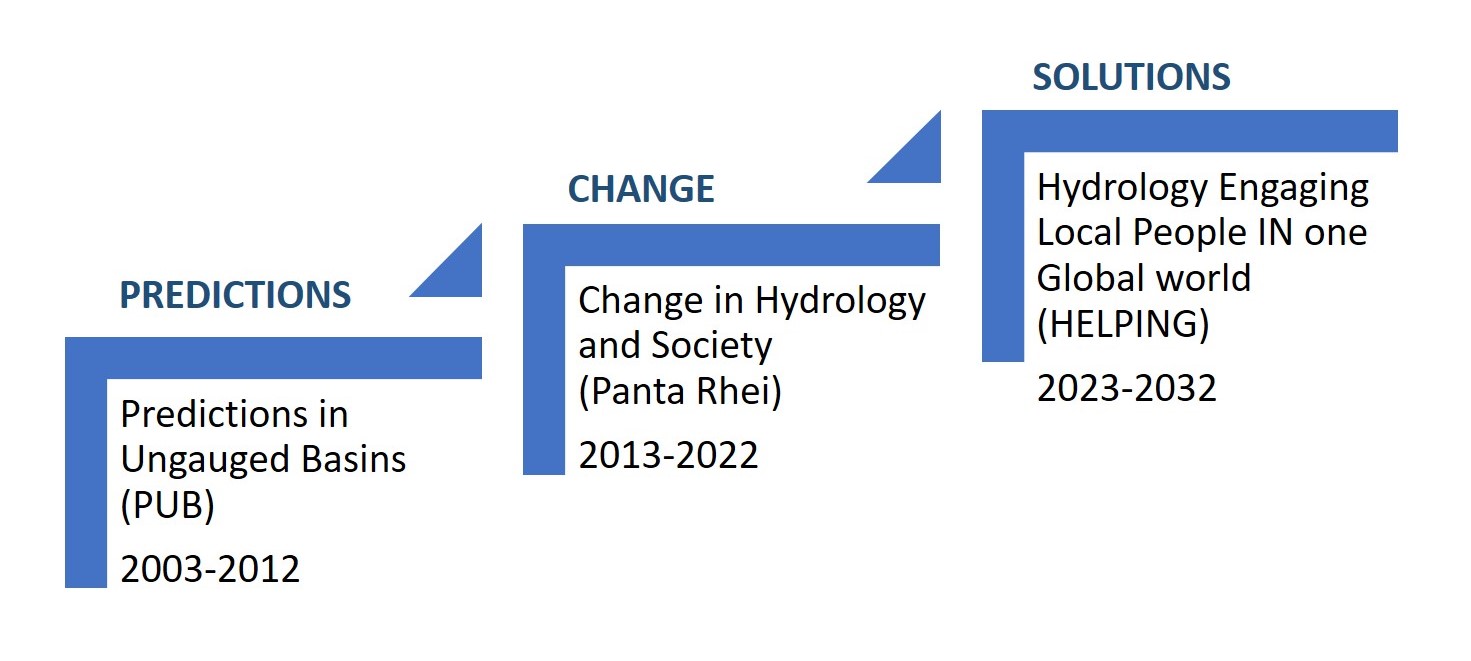 The topic of the new decade distilled from the outcome of the Córdoba workshop and the preceding vivid discussions online, followed by a simple survey on preference of selected topics. 130 persons answered on which topic they wanted to engage with (multiple choices) resulting in top scores for:
· global and local hydrological interactions (60%);
· water security (40%);
· empowering people and science communication (35%).
Based on this the selected writing team has now launched a condensed Concept Note.
The next step is to define actions, work clusters and leaders for initiating the new decade. The Forum is open for suggesting Actions and volunteers to the themes. In addition, two splinter meetings will be held inside EGU on Thursday 27 April and a dedicated workshop will be held at TU Wien on Saturday the 29 April. The full concept of the Next Scientific decade will be launched in July at the IUGG General Assembly in Berlin.
back to top