IAHS News
Open call for Working Groups and Graphical Logo design of HELPING Decade
The Science for water Solutions decade: HELPING – Hydrology Engaging Local People IN one Global world is now evolving using a strategic planning process according to the time plan.

The Vienna workshop successfully identified an overarching Scientific goal: Understanding hydrological diversity and integrating knowledge across scales and regions, followed by a number of sub-goals, addressing research, products or community building. The next step is to create Working Groups.

Please suggest a Working Group to support the HELPING goal(s) by 15 June HERE!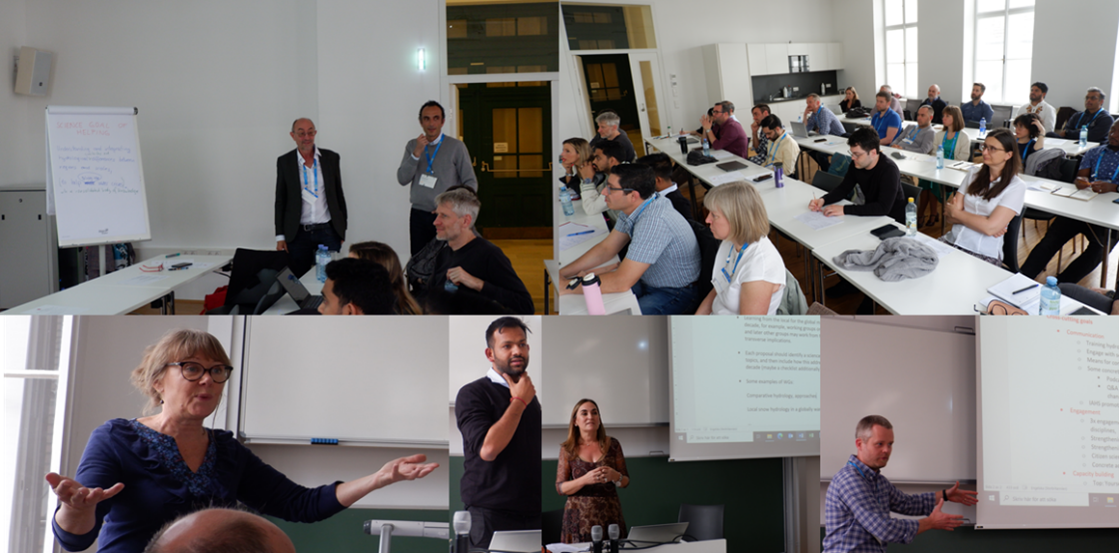 HELPING Logo
The logo of the HELPING decade will be found through an open competition. The winner will be selected through an open voting procedure at the IAHS meeting within the IUGG Assembly in Berlin. Your logo can be submitted as either .jpeg or .png or .pdf files and in a file size that is small enough to send via email. Please send your logo, together with a short description explaining your thoughts/ideas behind the design, to [email protected] before 30 June 2023.
back to top