Awards
Prizes are awarded annually for contributors to the journal.

Hydrological Sciences Journal Associate Editor Award
The award is granted for outstanding overall contribution to the journal's impact and visibility, and excellence in supporting authors and editors through the peer review process. The award of £1,000 is granted annually by IAHS, with the support of Taylor & Francis, to one Associate Editor identified by the HSJ Editors. The recipients are:
2021 Chiogna Gabriele (Germany)
2020 Konstantinos Soulis (Greece)
2019 Elena Volpi (Italy)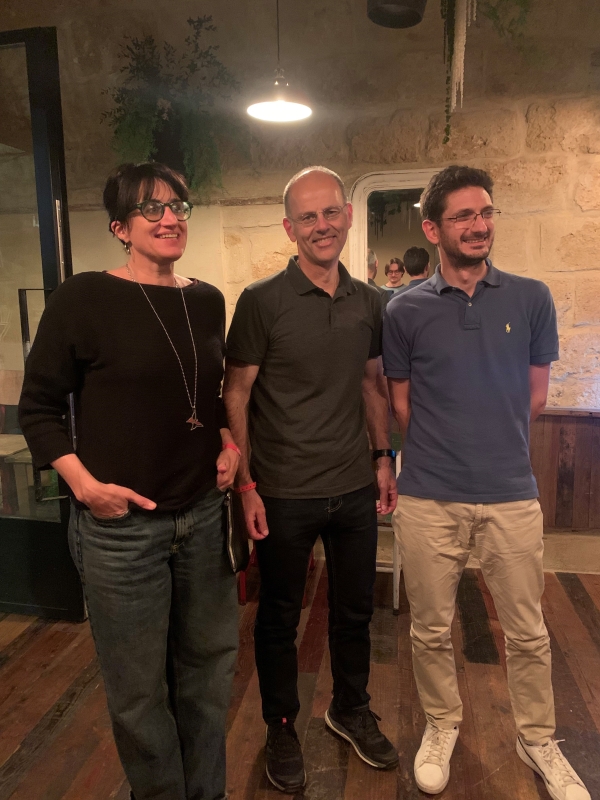 Associate Editor awardees Elena Volpi, Konstantinos Soulis and Chiogna Gabriele at the HSJ editorial dinner during IAHS2022 in Montpellier, France.
Hydrological Sciences Journal Reviewer Award
The award is granted for outstanding contribution to the journal, and excellence in supporting authors and editors with timely and relevant reviews. The award (comprising a cash prize of £100 and book tokens) is granted annually by IAHS, with the support of Taylor & Francis, to reviewers identified by the HSJ Editors. The recipients are:


2021 Anurag Malik (India), Yiannis Panagopoulos (Greece), Matej Vojtek (Slovakia)
2020 Ozgur Kisi (Georgia) and Andrzej Wałęga (Poland)