2016 News
2016 IAHS News
12th KOVACS Colloquium: Programme and Registration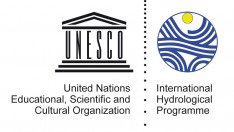 HYDROLOGICAL INPUTS FOR WATER-RELATED SDGS IMPLEMENTATION: KNOWLEDGE, DATA, INDICATORS, TOOLS & INNOVATIONS
This year, the Kovacs Colloquium will take place at UNESCO Headquarters in Paris, during the 22nd Session of the Intergovernmental Council of the IHP on 15 June 2016. It will comprise several invited lectures, a panel and a poster session on the role of hydrology and water resources, particularly on the implementation of the 2030 Agenda, the Sendai Framework for Disaster Risk Reduction and the Paris Agreement of the COP-21. Programme

The Colloquium will focus on the inputs for water-related SDGs implementation adopted by the 193 Member States of the United Nations in September 2015. It will address methodological issues and challenges for SDGs implementation and monitoring using a set of global indicators, in particular, SDG 6 addressing water issues, and transversal and related SDGs such as end of poverty (SDG 1), food security (SGD 2), well-being (SDG 3), energy (SDG 7), disasters (SDG 11), climate change (SDG 13) and international cooperation (SDG 17).

All interested hydrologists, water resources professionals, scientists, policymakers and students are invited to participate in the 12th Kovacs Colloquium.

To register, please complete the registration form before 31 May 2016.