2019 News
2019 IAHS News
Subscription for Hydrological Sciences Journal for 2019
The annual subscription is now due for Volume 64 (2019) of Hydrological Sciences Journal. Volume 64 remains at 16 issues but we are pleased to announce that the annual subscription rate remains the same. The Impact Factor is 2.061 with a 5-Year Impact Factor of 2.274 (©2018 Clarivate Analytics, 2017 Journal Citation Reports®).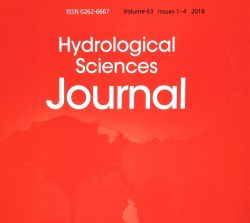 The HSJ Editorial Board currently consists of Editor-in-chief Attilio Castellarin, and Co-editors Ross Woods and Stacey Archfield, as well as 41 Associate Editors. Details may be found at https://iahs.info/Publications-News/Hydrological-Sciences-Journal.do

Lists of Tison Award winning articles and Featured Articles – selected by the editors as meriting special attention – are free to view at: https://www.tandfonline.com/action/newsAndOffers?journalCode=thsj20

Volume 64 will continue to publish a special series of invited opinion papers directly linked to the IAHS "Panta Rhei" initiative that will be collated in the online virtual special series. Discussions and replies on these opinion papers will also be published.

Two special issues of Hydrological Sciences Journal are in progress:
· Hydrological change in Chinese rivers (Panta Rhei in China meeting, October 2017; Guest editors: Yangbo Chen, Yangwen Jian and Marco Borga. Submission closed. Likely publication in mid-2019.

· Hydrological Data: Opportunities and barriers; Guest editors: C. Cudennec, B. Arheimer, H. Lins, and S. Uhlenbrook. Deadline for submissions 31 March 2019.


Membership Subscription
Special journal subscription rates are available to IAHS Members: £27.00 for a personal online subscription, and £48.00 for a personal online + print subscription (£32.40 and £53.40, respectively for EU members, inclusive of VAT).

You can renew your membership online via the IAHS website at https://iahs.info/Members-Area/hsj-link.do or contact the IAHS office via phone +44 1491 692515, fax +44 1491 692448 or email info@iahs.co.uk.

IAHS Membership