S. Pool & M. Vis
The 2019 Tison Award goes to Sandra Pool (Switzerland) and Marc Vis (The Netherlands) for the paper:
Sandra Pool, Marc Vis & Jan Seibert (2018) Evaluating model performance: towards a non-parametric variant of the Kling-Gupta efficiency, Hydrological Sciences Journal,
63:13-14, 1941-1953, DOI: 10.1080/02626667.2018.1552002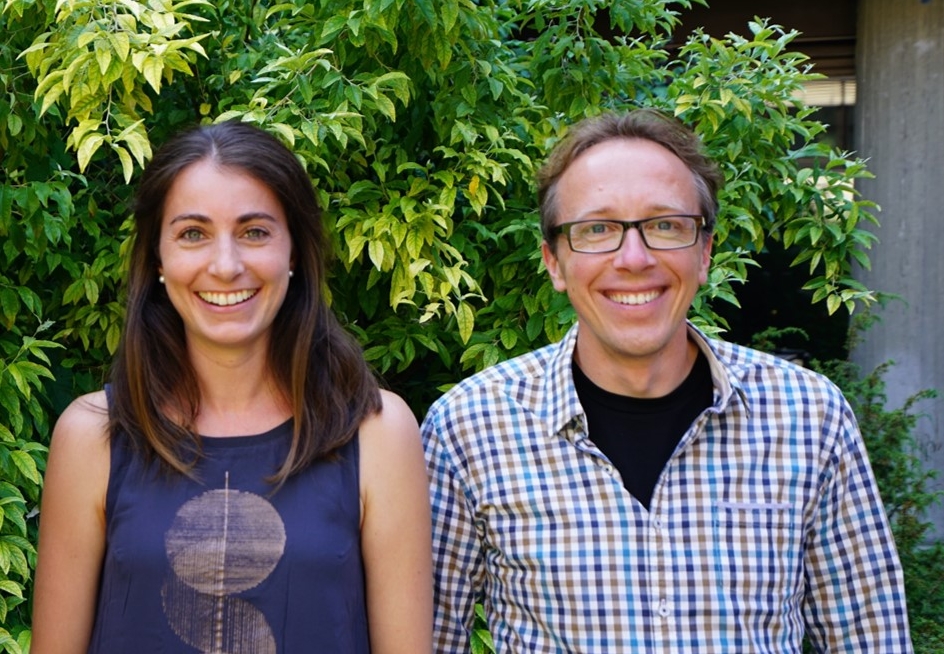 The Tison Award for the year 2019 goes to Dr. Sandra Pool and Dr. Marc Vis of the Department of Systems Analysis, Integrated Assessment, and Modelling at the Swiss Federal Institute of Aquatic Science and Technology, for the paper "EVALUATING MODEL PERFORMANCE: TOWARDS A NON-PARAMETRIC VARIANT OF THE KLING-GUPTA EFFICIENCY" published in Hydrological Sciences Journal in 2018. The paper was co-authored by Professor Jan Seibert from the University of Zurich, Switzerland, who is not eligible for the Tison Award, age-wise.
This paper introduces a non-parametric measure for evaluating hydrologic model performance. This metric is shown to be a potential improvement to the more common and widely-used metrics of model performance, by overcoming some of their most limiting assumptions - data linearity, data normality, and the absence of outliers. For this reason, the jury members believe the paper has the potential to make a substantial and broad contribution to hydrologic sciences, as the evaluation of model performance is nearly ubiquitous in the various sub-disciplines of hydrology.
Although there was a strong competition among the 12 nominated papers in the 2019 Tison Award process, the awarded paper was clearly the winner with strong support from several jury members.
Congratulating the authors, I wish for Dr. Pool and Dr. Vis further scientific successes and hope that the Tison Award received from the International Association of Hydrological Sciences will serve as a springboard in their scientific career to achieve new heights.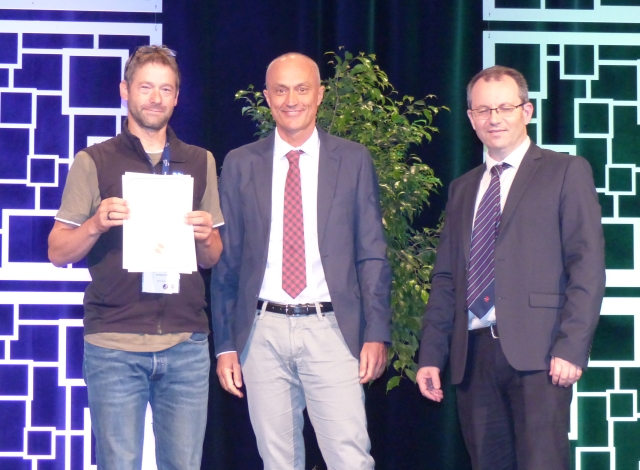 Left to right: Tobias Jonas (on behalf of the authors), Attilio Castellarin (Editor-in-Chief HSJ), Christophe Cudennec (Secretary General IAHS)