2018 News
IAHS Announce the winner of the 2018 Tison Award
The Secretary General of IAHS is pleased to announce that the jury of the IAHS Tison award for young hydrologists have identified the 2018 winning paper as:
Ryan T. Bailey & Saman Tavakoli Kivi (2017) Method for estimating available groundwater volume of small coral islands,
Hydrological Sciences Journal
, 62:14, 2381-2392,
DOI: 10.1080/02626667.2017.1382703
This award is prestigious with a 1000 US$ prize and a 1 year subscription to
HSJ
sponsored by Taylor & Francis the publisher of
Hydrological Sciences Journal
.
Our congratulations go to both authors.
The award ceremony, together with the 2 medals of the IAHS-UNESCO-WMO International Hydrology Prize, will be held on 8 May during the WMO Global Conference "Prosperity through hydrological services",
http://hydroconference.wmo.int/en/conf
at the WMO Headquarters, Geneva.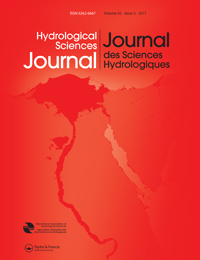 The paper is free to view on Taylor & Francis online -
10.1080/02626667.2017.1382703
The IAHS Tison Award, established in 1982, aims to promote excellence in research by young hydrologists. The Award is granted for an outstanding paper published by IAHS in a period of two years previous to the deadline for nominations. The description of the award is available at
https://iahs.info/About-IAHS/Competition--Events/Tison-Award.do