ICCE Events
MegApolis 2022 - free online Young Scientist School (YSS)
Modelling of water erosion, its hydrological and geochemical impacts

December 1-5 2022 online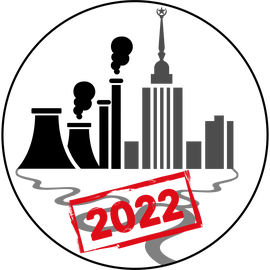 This YSS will introduce young generation of researchers to special topics in hydrology, fluvial geomorphology and soil science, especially considering transport and fate of sediments. During the school, participants will learn about the current progress and challenges in Earth system research; sediment transport and soil erosion modelling and observations; and modern technologies for environmental studies and assessments. The programme will consist of theoretical lectures and practical exercises.

IAHS/ICCE International Symposium 'River sediment quality and quantity: environmental, geochemical and ecological perspectives'
7 - 21 October 2022, Bydgoszcz, Poland.
(www.icce2022.ukw.edu.pl).
These are new dates due to COVID situation
All paid registrants and sponsors will have their congress entry pass deferred to the new October date with no action required on the registrants side. Shall you not be able to attend the Symposium in the new dates, please write to icce2022@ukw.edu.pl. Please note, that new registration and payment terms and conditions applies with a deadlines exchanged accordingly.


https://icce2022.ukw.edu.pl/jednostka/icce2000/downloads