Professor Des Walling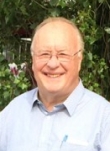 In October 2002, during a Symposium of the International Commission on Continental Erosion at Alice Springs, Australia, Professor Des Walling was appointed Honorary President of the Commission in recognition of his unique and outstanding contribution to ICCE. This included serving as the Commission's Secretary for the period 1975-83 and as its President from 1983 to 1991. As a very active member of ICCE, he did much to advocate the important role which sediment studies have within the wider discipline of hydrology, to encourage co-operation between scientists in very many different countries, and to organise many Symposia and other meetings concerning studies of continental erosion. In 2007, he was awarded the International Hydrology Prize, which is awarded annually by IAHS, with UNESCO and WMO. In the context of the International Association of Hydrological Sciences, he is the editor of 17 'Red Book' Publications focussing on sediment and related topics (https://iahs.info/Publications-News/?category=7). In addition, Professor Walling is the author of more than 500 publications, the majority of which are devoted to reporting studies of erosion and sediment yields and catchment sediment budgets. Although retired from the University of Exeter in 2010, Des remains very active and, for example, continues to write research papers about fluvial sediments and to be an editor of International Journals.
2021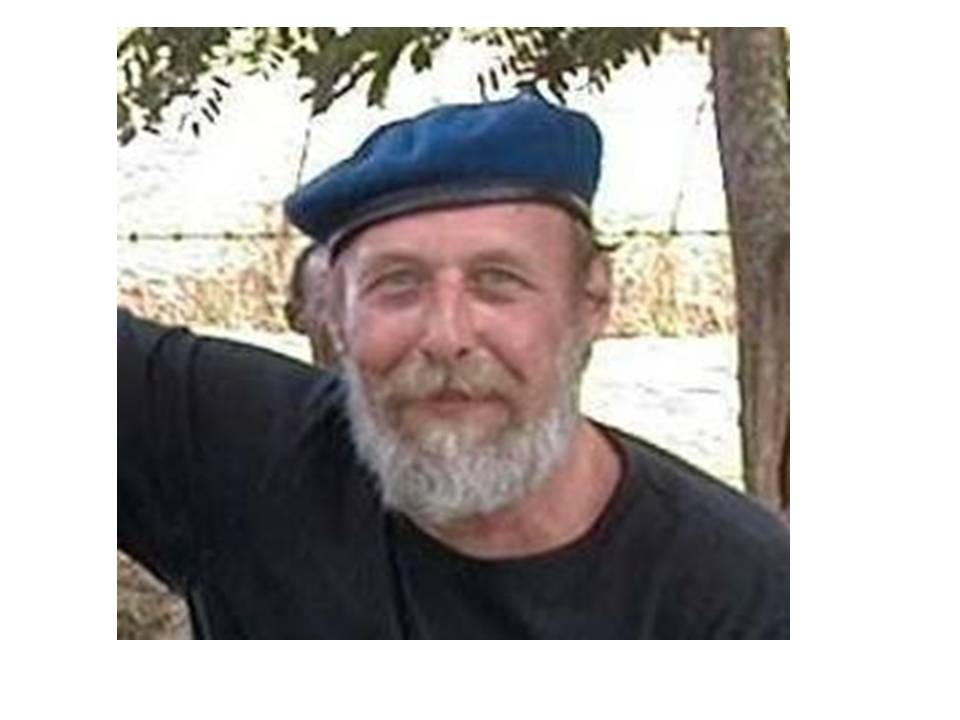 It is with great sadness that we report the sudden and untimely death of Art Horowitz on 26th February 2021, after a relatively short battle with cancer.
Art graduated in 1967 from Queens College, New York, with a BA in Chemistry and Geology. Between 1967-1971 he studied for a Master of Science in Marine Geology at the University of Miami, Florida, USA. Thereafter, he studied for a PhD in Geology (1971-1974) at the University of London, UK and a DIC in Applied Geochemistry (1971-1974) at Imperial College of Science and Technology, London, UK. His PhD furthered his interests in marine geology and involved research on the geochemistry of sediments associated with the mid-Atlantic Ridge. From 1975-1976 he worked as Assistant Professor in the Department of Earth and Environmental Sciences, Queens College, New York. He then worked as an oceanographer in the Environmental Studies Section, New York Outer Continental Shelf Office, where he served as a Contracting Officer's Representative for developing and monitoring the performance of both govern­ment and non-government contractors tasked with establishing baseline environmental levels at potential offshore oil and gas leasing sites.
Art's career changed direction towards things more hydrological when he joined the US Department of the Interior in 1976; first, with the Bureau of Land Management and then with the USGS Water Resources Division in 1978 as a Supervisory Chemist at the Atlanta National Water Quality Lab (ANWQL) in Doraville, Georgia. Between1978-1983 he was Chief of the Automated Wet-chemistry Section for the ANWQL, responsible for analyses of filtered water, whole-water and bed sediment samples as well as the development of novel analytical techniques for use with these sample matrices. When the Atlanta NWQL closed in 1983, he relocated to the Georgia District Office, Atlanta (USGS-WRD) and began his long tenure as Chief Research Chemist of the Sediment Partitioning Research Project. Over the next 33 years Art pioneered many of the laboratory analytical techniques used to partition sediment into its chemical components, with a primary focus on indicators of anthropogenic contamination. He developed and tested many of the field-sampling and processing techniques used daily across the US and internationally by the hydrological community. He undertook important work on evaluating de-watering devices for suspended sediment samples in preparation for chemical analyses and was responsible for the development of protocols for the collection and processing of water samples for subsequent trace element analyses. Other key work included testing the effects of membrane filtration on dissolved trace element concentrations, and an evaluation of short-term spatial and temporal variability in suspended sediment and associated trace element concentrations. From 1997 until his retirement, Art continued as Chief for the Sediment Partitioning Project, within the Georgia Water Science Center, Atlanta, where he was responsible for the sediment and sediment-associated chemistry work for the City of Atlanta Water Quality Monitoring Program and for the separation, trace element analyses, and data interpretation for all suspended and bed sediment samples col­lected for the national NASQAN program.
As well as work in the laboratory and field testing sampling equipment and sampling protocols and strategies linked to sediment geochemistry, Art was also involved in a number of important field investigations of contaminant transport and fate and water-sediment interactions. These included investigations of mining-related impacts on the Belle Fourche, Cheyenne and Whitewood Creek rivers in South Dakota and high profile geochemical investigations of Lake Coeur d'Alene, the floodplains of the Coeur d'Alene River, and Terrace Reservoir in Idaho. Another nationwide field-based study undertaken by Art in the years before his retirement merits mention as indicative of his dedication to his research. In this, he undertook a nationwide sampling campaign, personally visiting sites as far downstream as practicable on 131 sizeable US rivers located around the coast of the entire country, to collect samples of fine bed sediment to provide ground truth for a national assessment of annual land-sea fluxes of sediment-associated trace and major elements and nutrients that he was undertaking. The sampling campaigns extended over a whole year during 2010-2011. This was followed up in late 2011 by revisiting and resampling 41 of these rivers located between the North Carolina / South Carolina border and the US Canadian border, to investigate the impact of extreme events Hurricane Irene and Tropical Storm Lee, which hit the Atlantic coast of the USA in late August and early September 2011, on the bed sediment chemistry of US Atlantic Coast rivers. Contrary to what might have been expected, these changes were limited. Art also had a longstanding research interest in the changing sediment load of the Mississippi River and demonstrated the importance of the disastrous 1993 flood in influencing such changes. His interests also extended beyond the US; he had a long-term collaboration with French scientists working on the River Seine basin, contributing to their work on sediment geochemistry and sediment-associated contaminants. He also collaborated with Brazilian hydrologists in exploring the problems of obtaining reliable estimates of suspended sediment loads based on infrequent samples and of designing effective sampling strategies.
Art was strongly committed to the need for rigour in the design of hydrological investigations, in their effective implementation and in the interpretation and communication of their results and many will have benefited from this guidance and constructive criticism. He was always available for discussions and enjoyed being a mentor on sediment chemistry and fluvial geomorphology. As a result of his long and focussed career on sediment and contaminant transport in river systems, Art leaves the international science community with a substantial body of more than 100 published outputs. These include the widely cited 'Primer on Sediment-Trace Element Chemistry', which has been an important influence on sediment fingerprinting science. This was originally published as USGS Water Supply Paper 2277 in 1985 and a second edition was published by Lewis Publishers in 1991. Several of his key papers on fluvial sediment and sediment associated contaminant fluxes can be found in the journal Hydrological Processes. His most recent co-authored publication appeared in December 2020. Art was an active member of IAHS from 1992 and will be remembered for his fun presence, challenging questions and raucous laugh at many IAHS meetings including the 2005 IAHS General Assembly in Foz do Iguacu, Brazil, for which Art and Des Walling co-edited the notable twin volume Red Book on Sediment Budgets, containing a total of 80 papers. Throughout his IAHS membership, Art was a strong supporter of ICCE stand-alone meetings and during this phase developed friendships with many sediment researchers globally on the basis of his expert knowledge and advice and enthusiasm for high quality sediment and contaminant science. Art was Vice President of ICCE between 2003-2007. In addition to IAHS, Art was an active member of several additional professional societies including the Geological Society of America, the American Geophysical Union, the American Society for Testing and Materials and the International Association of Geochemistry and Cosmochemistry. The ICCE community and sediment and contaminant researchers globally will miss Art greatly and we extend our condolences to his wife Lyn and son William.
2018


It is with great sadness that we report the sudden and untimely death of Professor Wayne Erskine who passed away in Darwin in late July 2017. Wayne graduated with a Doctor of Philosophy in Fluvial Geomorphology (1987) from the University of New South Wales, Australia. He held academic positions at the University of New South Wales, University of Newcastle – Ourimbah Campus and Charles Darwin University and, also, research scientist positions with New South Wales Department of Water Resources, New South Wales State Forest, Office of the Supervising Scientist (OSS), and the Environmental Institute of the Supervising Scientist (ERISS). He had recently been appointed as the sub-editor of Geographical Research. Wayne was a keen fisherman and spoke often of his obsession for everything related to freshwater science.
Wayne was an exceptionally productive and influential fluvial geomorphologist publishing over 230 peer reviewed international and national journal manuscripts, conference papers and book chapters. He supervised 35 post graduate students. Wayne had been a strong supporter of, and contributor to, ICCE activities since the mid-1980s and will be warmly remembered for his in depth and wide readership of the scientific literature which permitted him to engage in detail with all scientists on their work, his ability to produce high quality papers for the Red Book series, his extremely engaging and word perfect presentations on diverse subjects and increasingly on work bridging pure and applied science, and his capacity to ask incisive questions at conferences backed up by his broad, but in-depth, knowledge and understanding. He had recently been discussing the possibility of hosting a future ICCE meeting with the current committee. Wayne will be greatly missed and is survived by three children - Vanessa, Aaron, Jessica and his Mother Judith.
Professor Adrian Collins, President ICCE
back to top